Join Our Lender Network
Your business needs and growth goals are the reasons AccuComp Appraisal Management Services exists. We've brought together a network of skilled and experienced appraisers, doing our part to help ensure a strong and stable housing market.
Why Join AccuComp

High-Quality Valuations
We have a network of experienced, licensed, and vetted appraisers with extensive residential real estate valuation experience to efficiently handle the leg work of the appraisal process.
Quick Turn Time and Results
You can rely on our team to work efficiently to meet your deadlines and exceed your expectations. Our turn times average at just five days.

Dedicated Account Representative
Our lenders receive one-on-one service from their dedicated, experienced representative – no hassle, just quick and effortless communication.

Guaranteed to Meet Compliance
We guarantee that all compliance regulations are met so you can spend your time focusing on your core business goals.

Seamless Technology
Stay efficient and use programs that you already know. Our technology integrates with many popular origination software.
Steps to Partnership
1

Contact us online

We are always looking for more lender partners. Apply for a partnership with AccuComp by clicking the Get Started button below. We actively review all submissions.
2

Are you a good fit?

We will check to see if we are a good fit for your location based on our partnerships with other lenders in the area.
3

Compare technology

We make sure that your origination software and our own software are able to integrate and work well together. Seamless technology integration is key to effective communication.
4

Good to go!

If the above requirements are met, we will happily partner with your lending company for our appraisal services.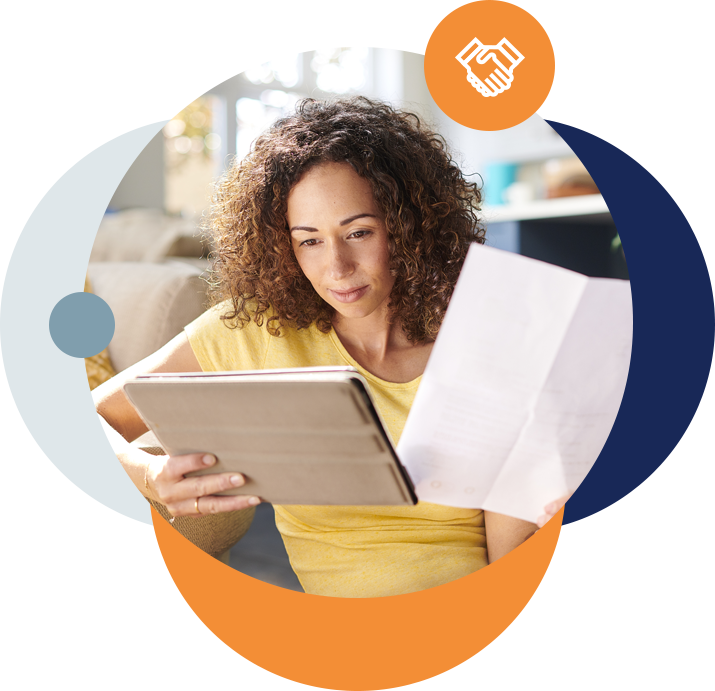 Why AccuComp

"While valuation providers are becoming more abundant in the mortgage industry, AccuComp remains a leader for our company in turn time, accessibility, back up service, and the ability to communicate effectively between us and the appraiser. They focus on customer service and provide products that serve our every need with efficiency. AccuComp is a great business partner. I highly recommend their services."
Gwen K
Lender Appraisal Underwriting Manager
Ready to join?
Choose your application.