Join Our Appraisers Network
Unlike many larger AMC's, we have your back. We'll make sure you have the things you need to do well. We understand you're in the business to appraise residential properties. Unlike many larger AMC's, we have your back. We'll make sure you have the resources and technology you need to enjoy every aspect of your profession.
Why Join AccuComp

Compensated Within 7 Days
Don't wait to get paid. You've worked hard to get licensed and provide quick, top-notch appraisals, so get paid what you're worth. Our appraisers are paid weekly for their expert services.

Easy-to-use Mobile App
See your calendar and your client's details, as well as see an at-a-glance summary of every appraisal you've got in your pipeline. Set your notifications, so you never miss anything.

Dedicated Support Team
You didn't complete years of training to waste time on administrative tasks or managing the marketing for your company. We take that busywork off your hands so you can spend more time in the field.

Among the Fastest Growing AMC's
Although AccuComp is one of the fastest-growing Appraisal Management Companies in the Midwest, each and every one of our appraisers is a valuable part of our team.
Steps to Partnership:
1

Apply to join our team

Use our online application to give us your details. Upload supporting documents including your resume and sample appraisals. Fill out your product fees for different appraisal types.
2

Are you a good fit?

We will take a look at your geographic area to see if it's a good match for us, and if there are appraisal needs in that location.
3

Qualification review

We will look over your application, review your resume and supporting documents. If you're a good fit for us, we will contact you for the finalization process.
4

Keep up the good work.

We provide you with all the tools you need for continued success. We will assess you along the way to discover and cater to your individual talents.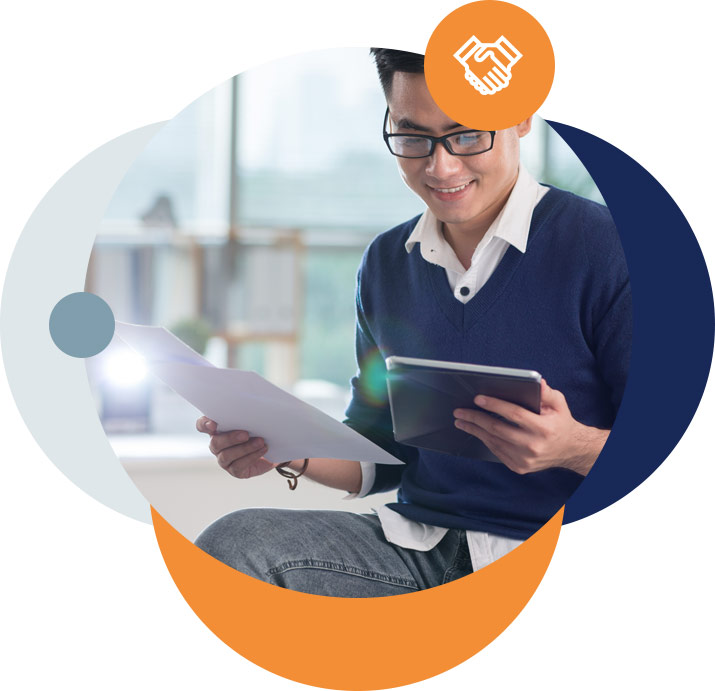 Why AccuComp

"With the ever changing real estate industry, Accucomp continues to be a leader in the field of valuation providers. Their communication and quick response times, as well as cutting edge technology enables me to provide a level of internal and external customer service that our clients have become accustomed to. I highly recommend their services to help achieve your business goals."
Kris L
Senior Collateral Underwriter
Ready to join?
Choose your application.